Index
Over the following pages we have gathered images from across four of Christopher's sketchbooks, according to a number of recurring subjects, ideas and themes. In doing so, we hope to provide an alternative way of navigating the archive, honouring Christopher's commitment to teaching by encouraging a more deliberate, instructional approach to his work.

This list is by no means exhaustive. There are countless other possible lenses through which we might view Christopher's sketchbooks, which would no doubt reveal other interesting parallels and contrasts.
Annotated Sketches
This archive is primarily focused on Christopher's sketchbooks, but in his lifetime he also produced many wonderful paintings. The images below give a glimpse into Christopher's creative process, beginning with his accomplished sketchbook work and the colour annotations he provided his sketches with.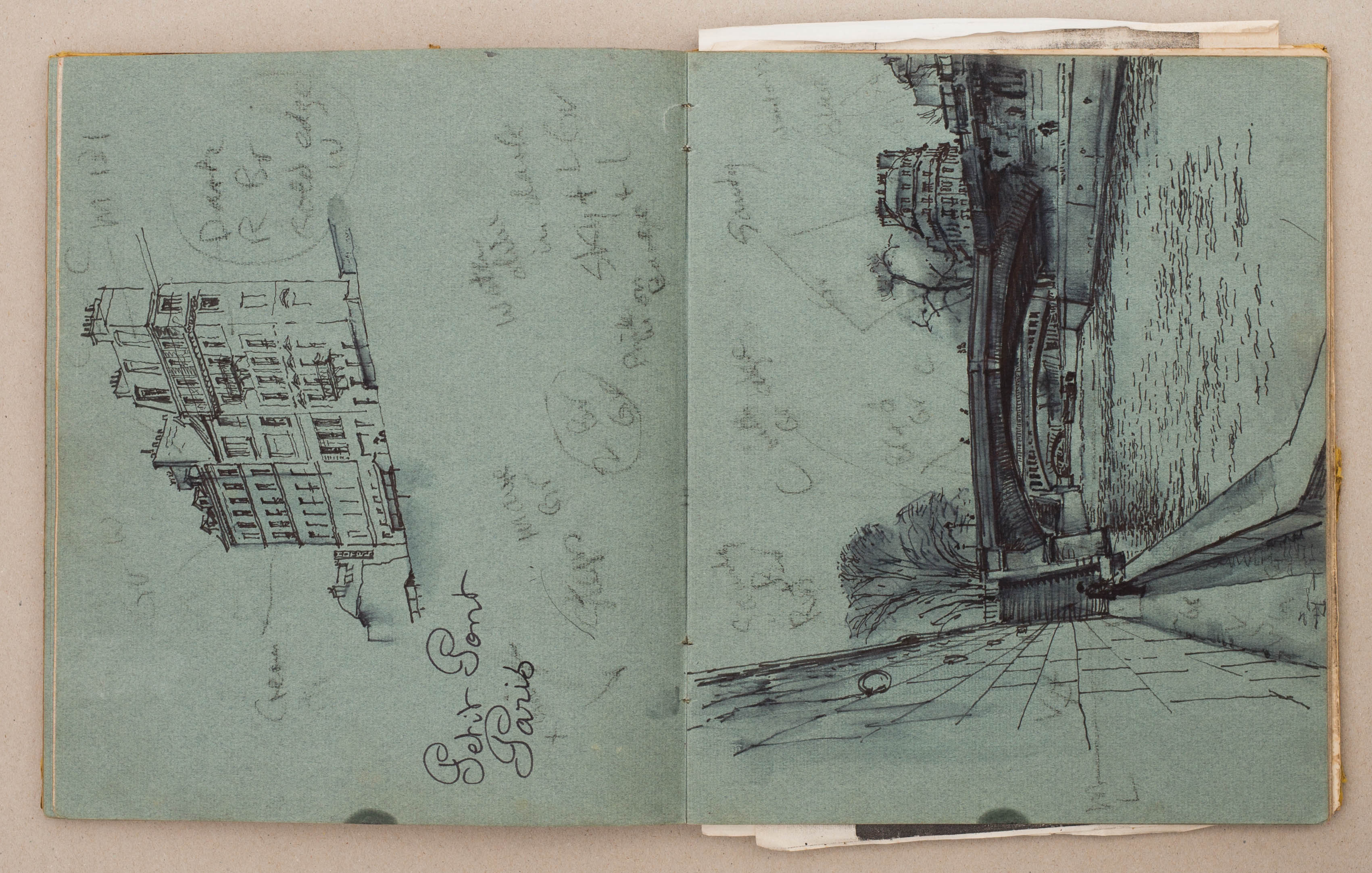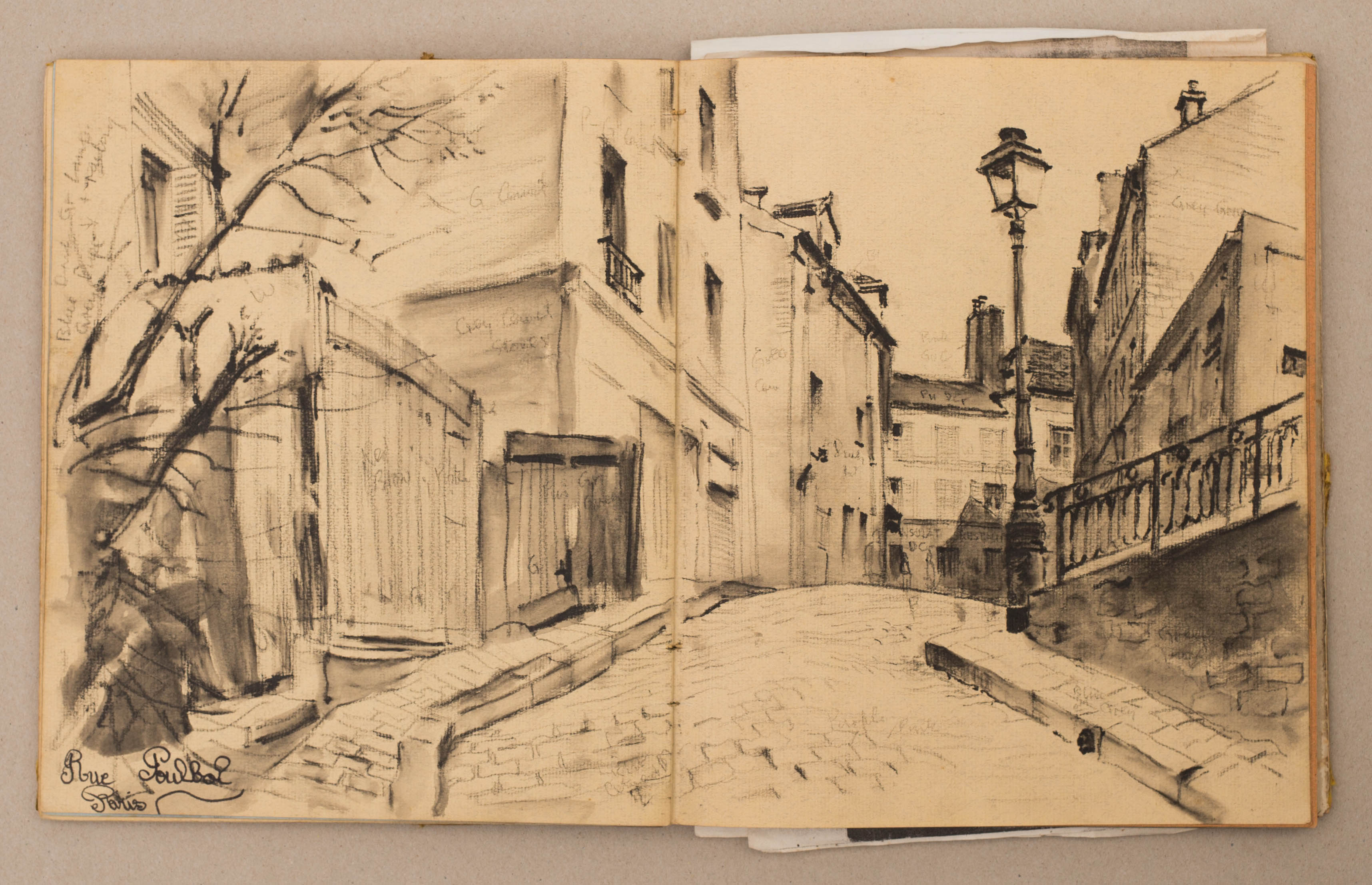 Mirroring

It's common practice to cover drawings with a sheet of paper if the material used, such as charcoal, is likely to transfer on to the opposite page. Christopher rarely bothered with this, and in fact seemed to relish in the ghostly mirror-images that occupied the otherwise blank pages of his sketchbooks. These chance expansions of the original drawing allowed the image to be overlayed in a unusual way or doubled to populate both pages, creating a busier scene or literally extending the image into a completely new composition.



The Seated Figure
Christopher encouraged his students to consider how the anatomy of the human body might inform their drawings, asking them to imagine how a figure might 'walk off the page'. In his drawings of seated figures, we find Christopher grappling with a similar question, namely, how to accurately depict the nuances of form and weight in his subjects, so that they are sitting comfortably in their (often implied) seats.



Society

After teaching evening drawing classes, Christopher would sometimes invite his students to
the pub
, where he would order a half of beer and promptly begin drawing any interesting characters in his sketchbook. By all accounts, Christopher was constantly drawing. Because of this, his sketchbooks provide an insight into the changing fashions, hairstyles and social habits of the people around him.