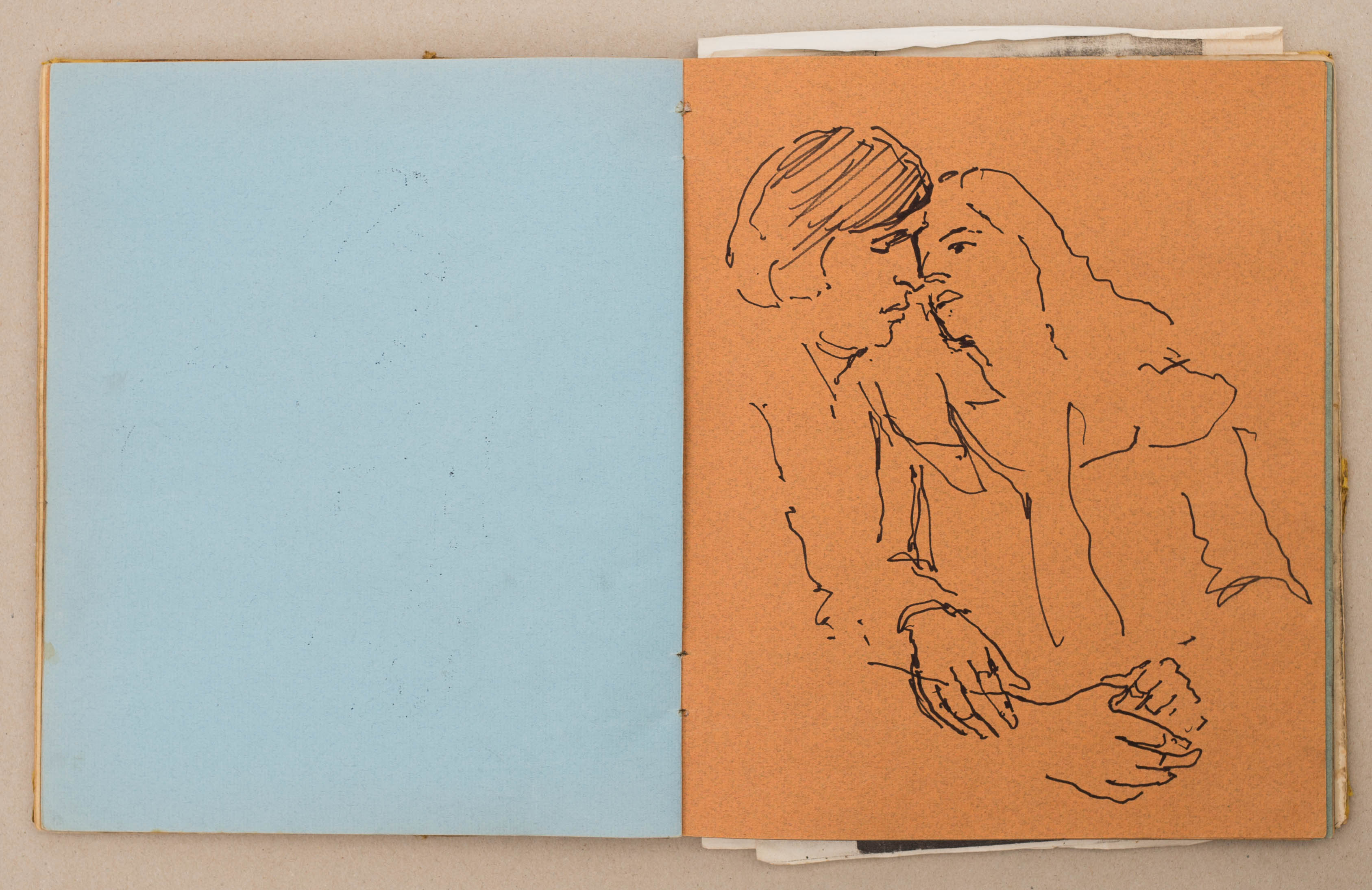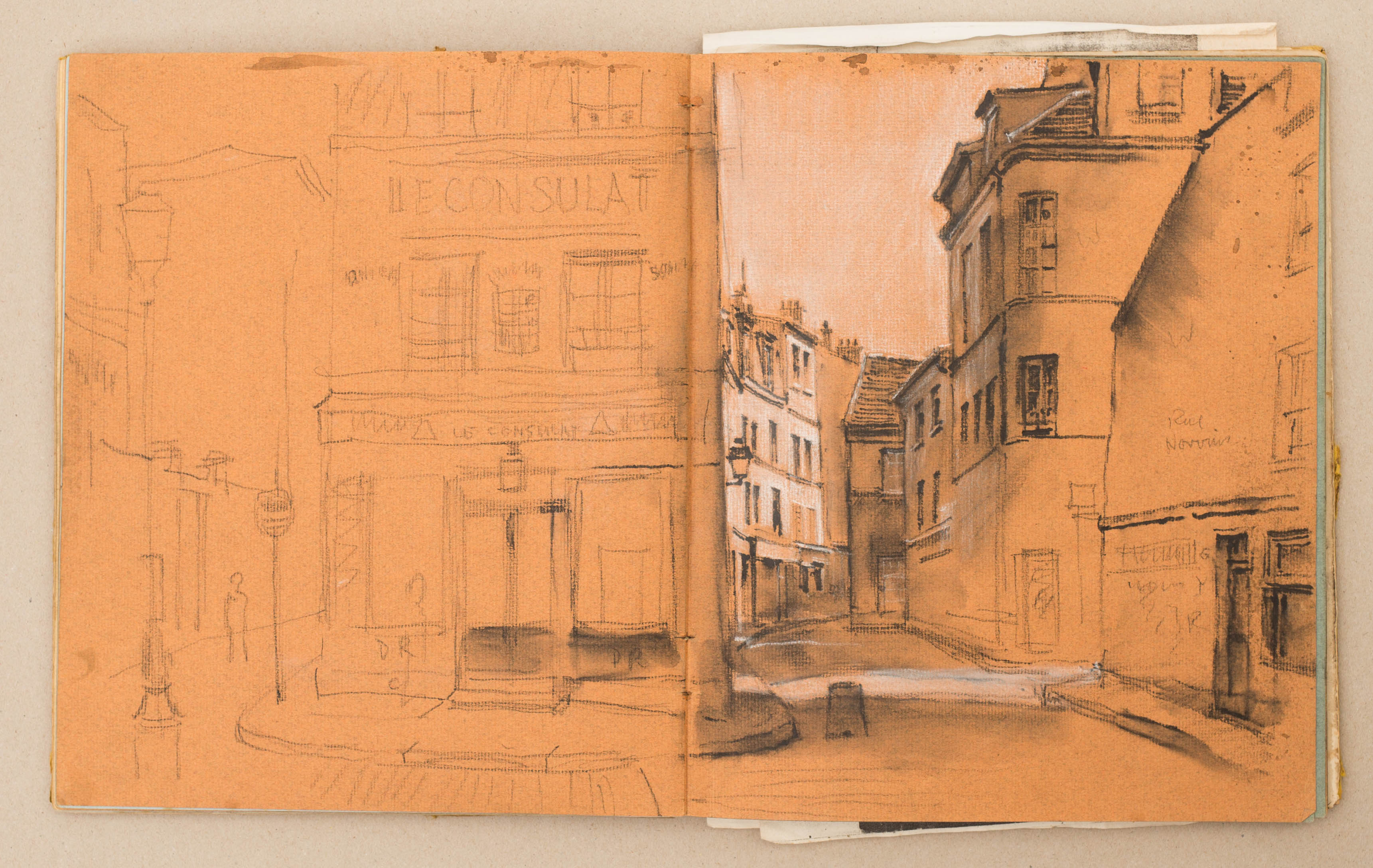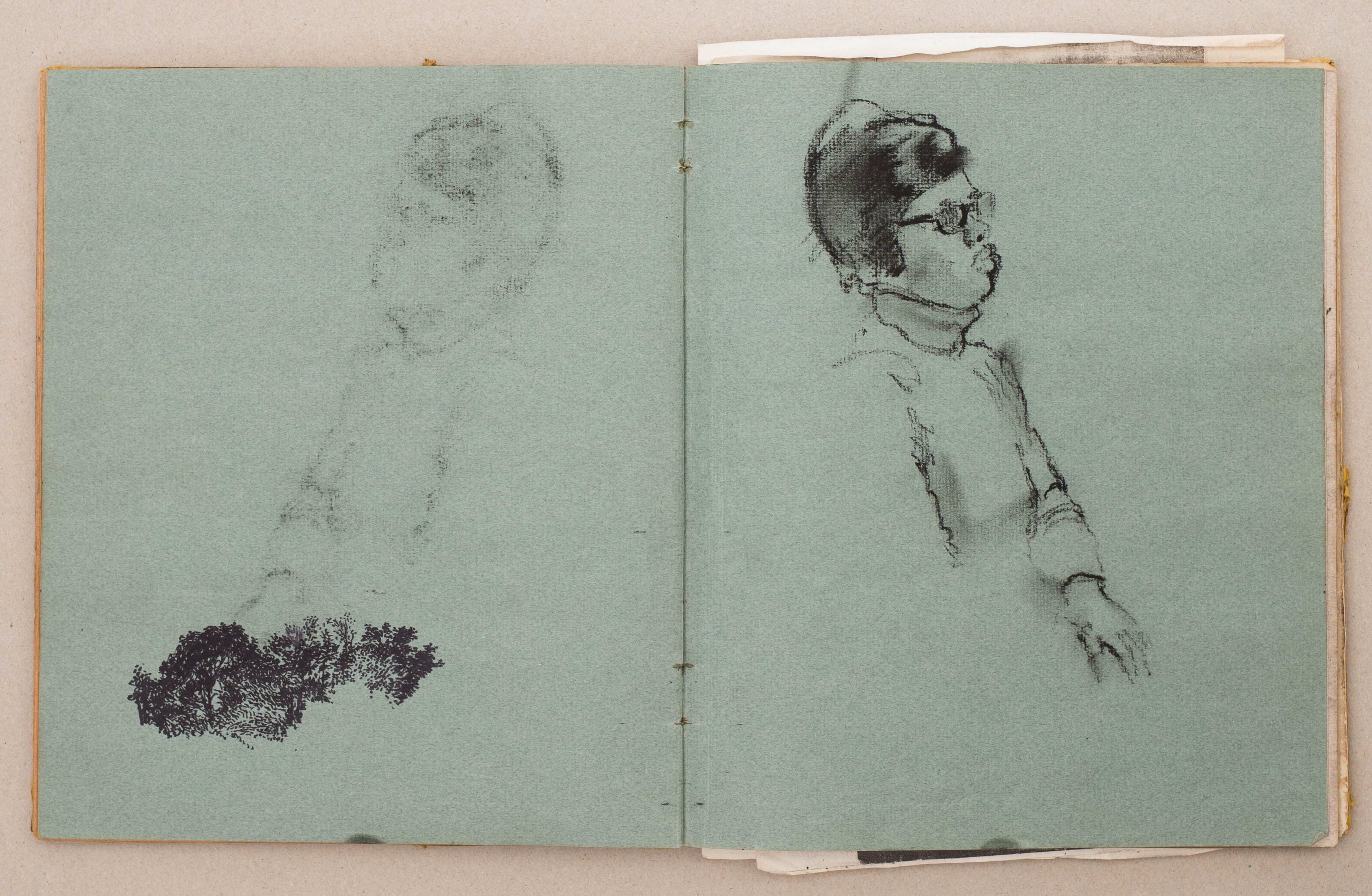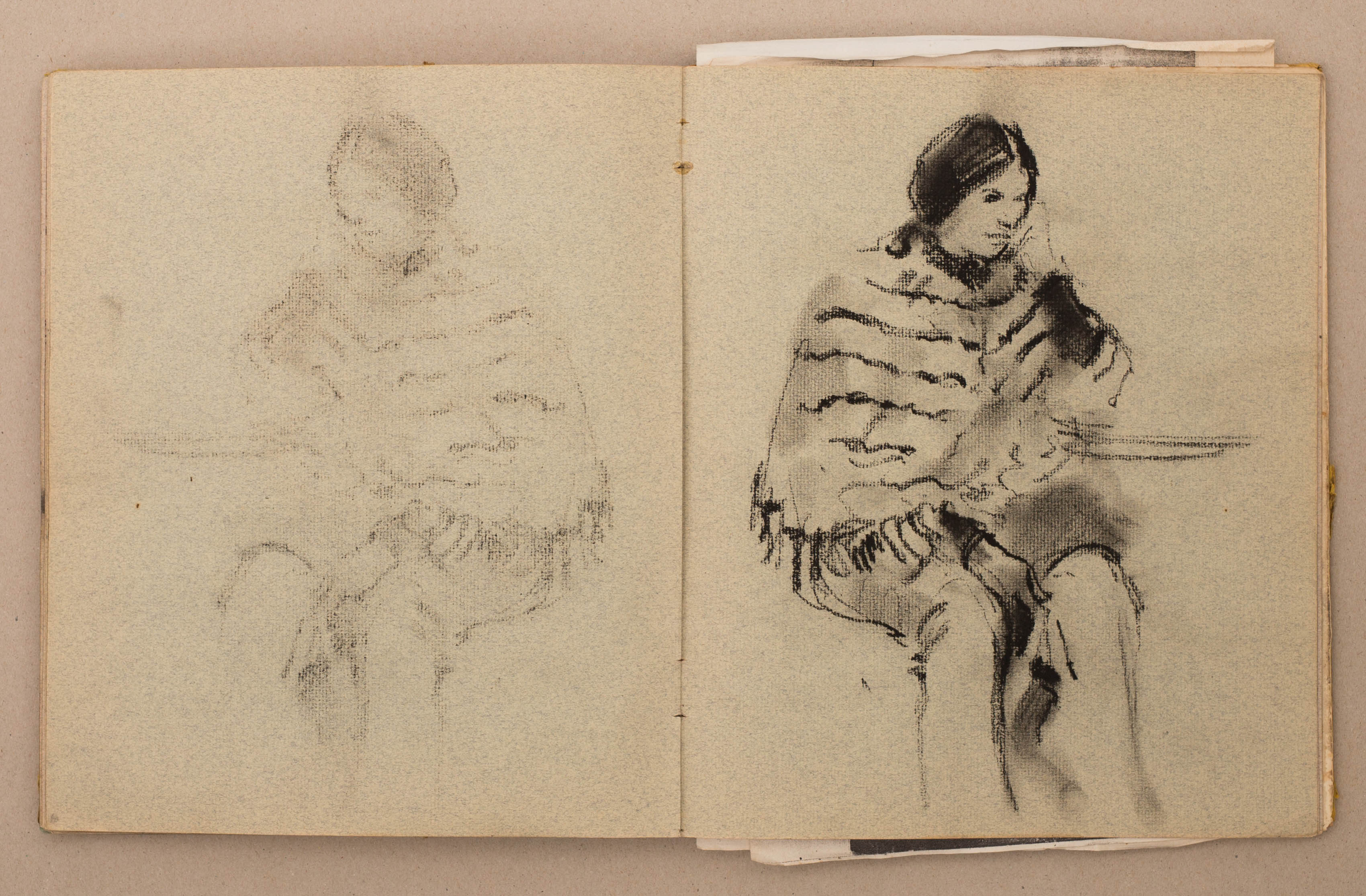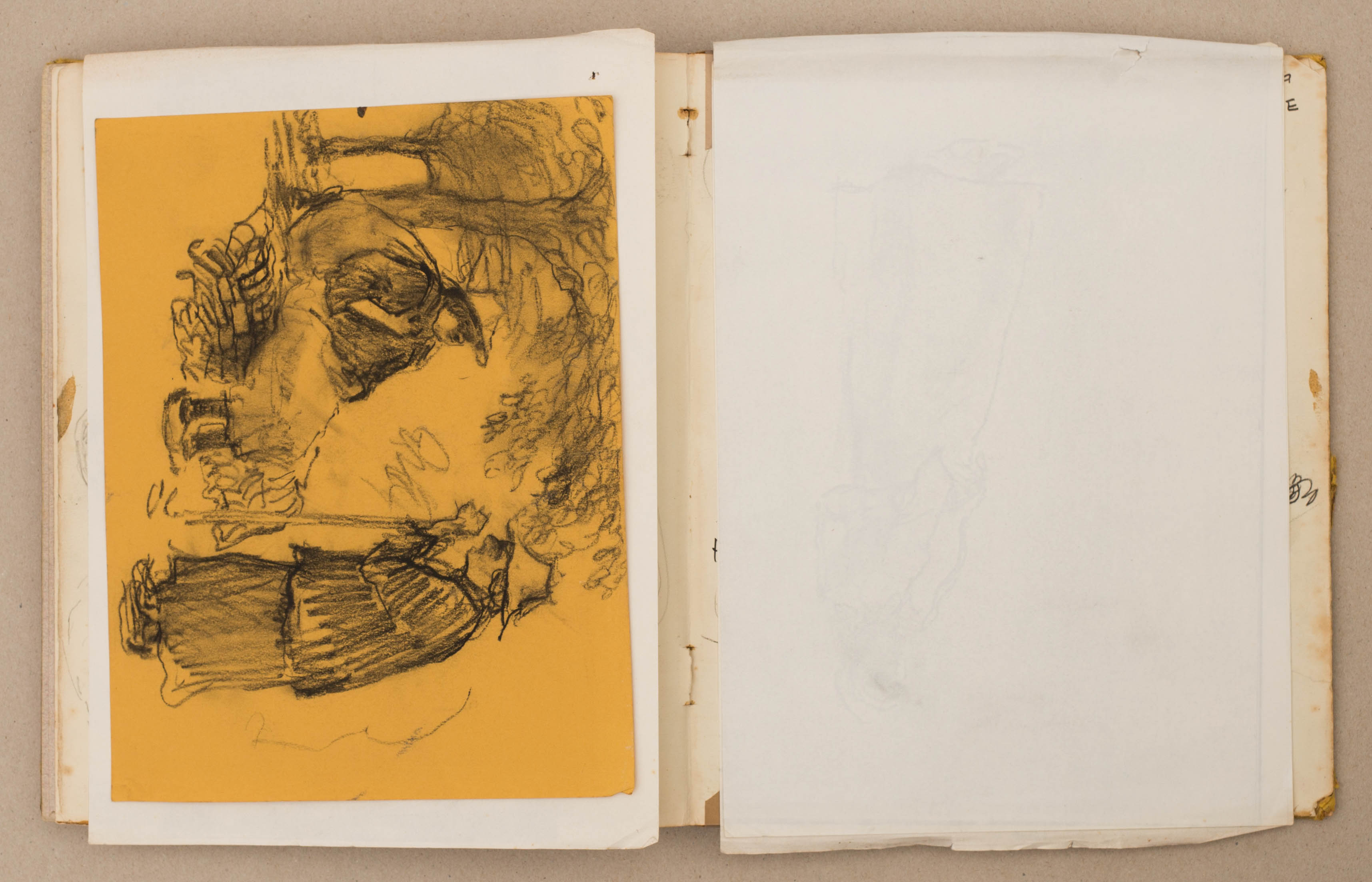 ---
Christopher Alexander "Paris" Sketchbook, c. 1973

Portrait sketchbook with work in charcoal, felt-tip pen, pastel, pencil and conté; handbound with parcel tape repair across the spine
35 x 20 cm (13.8 x 7.9 in.)
Licensed under CC BY-NC 4.0

...



This book was completed in just 4 days whilst visiting Paris with his son Steven in 1973. Christopher would have been 47 years old. This book contains a series of portraits of people he met on the trip as well as more sustained drawings of the street scenes in and around Paris, as well as along the river Seine.




---