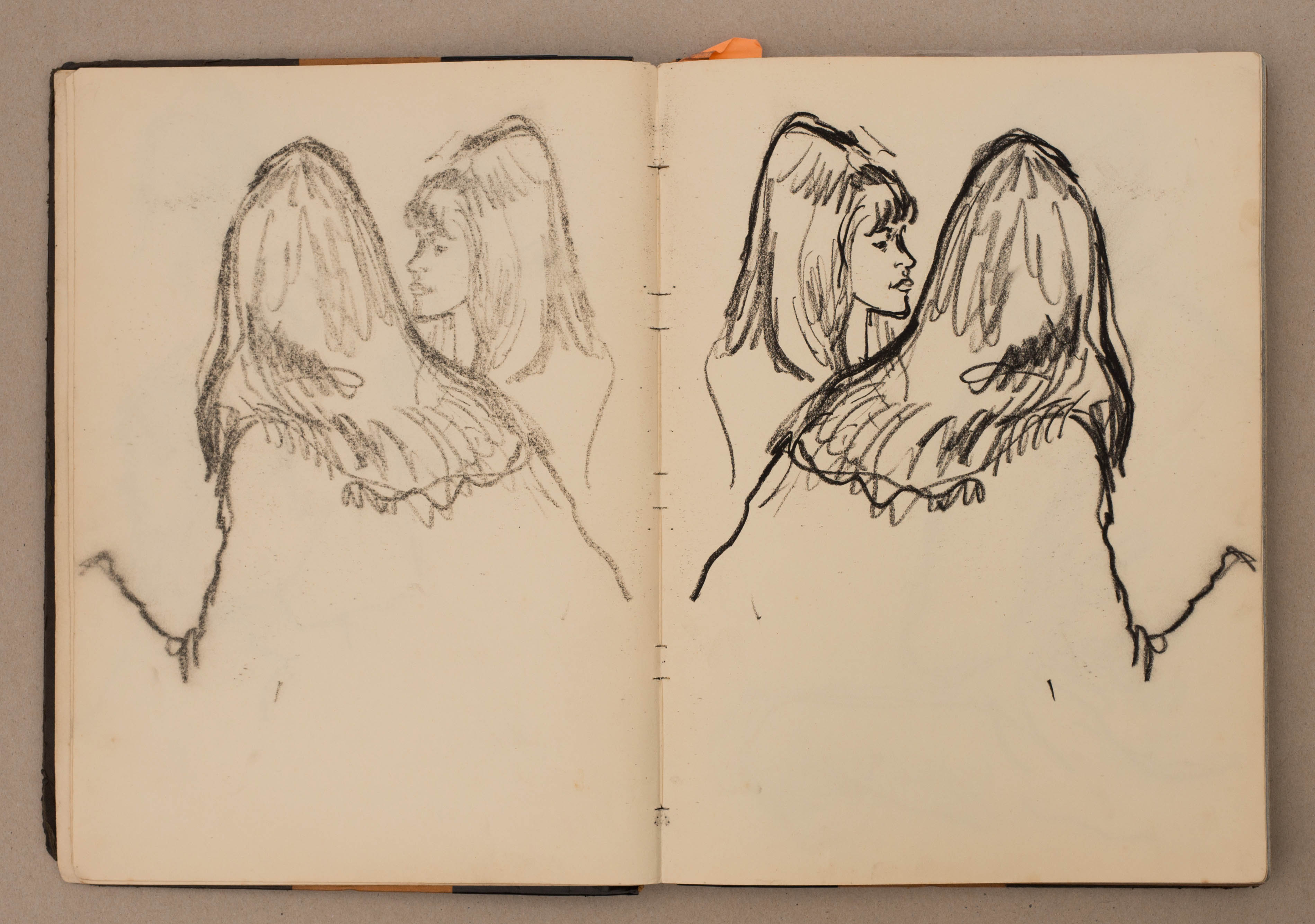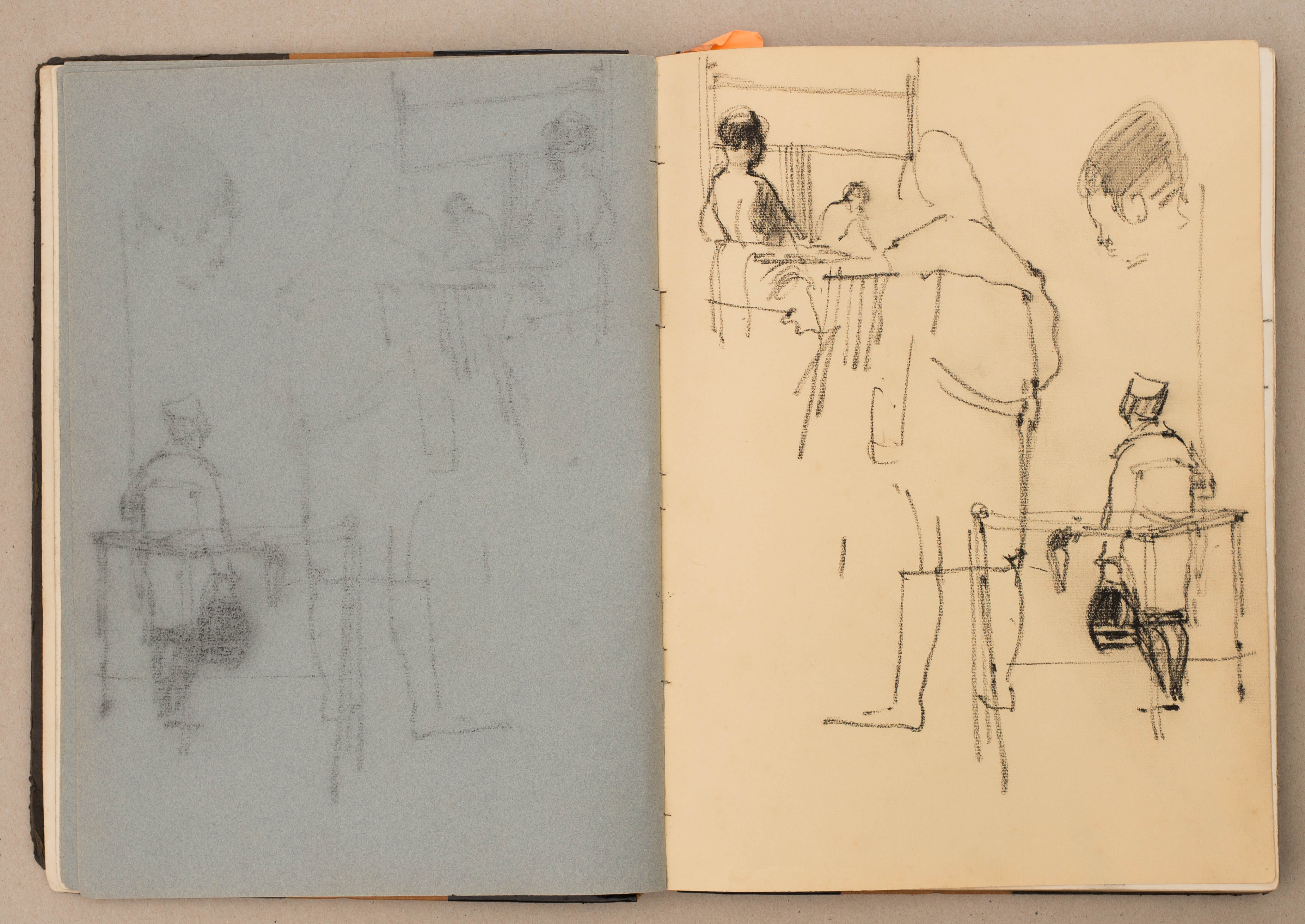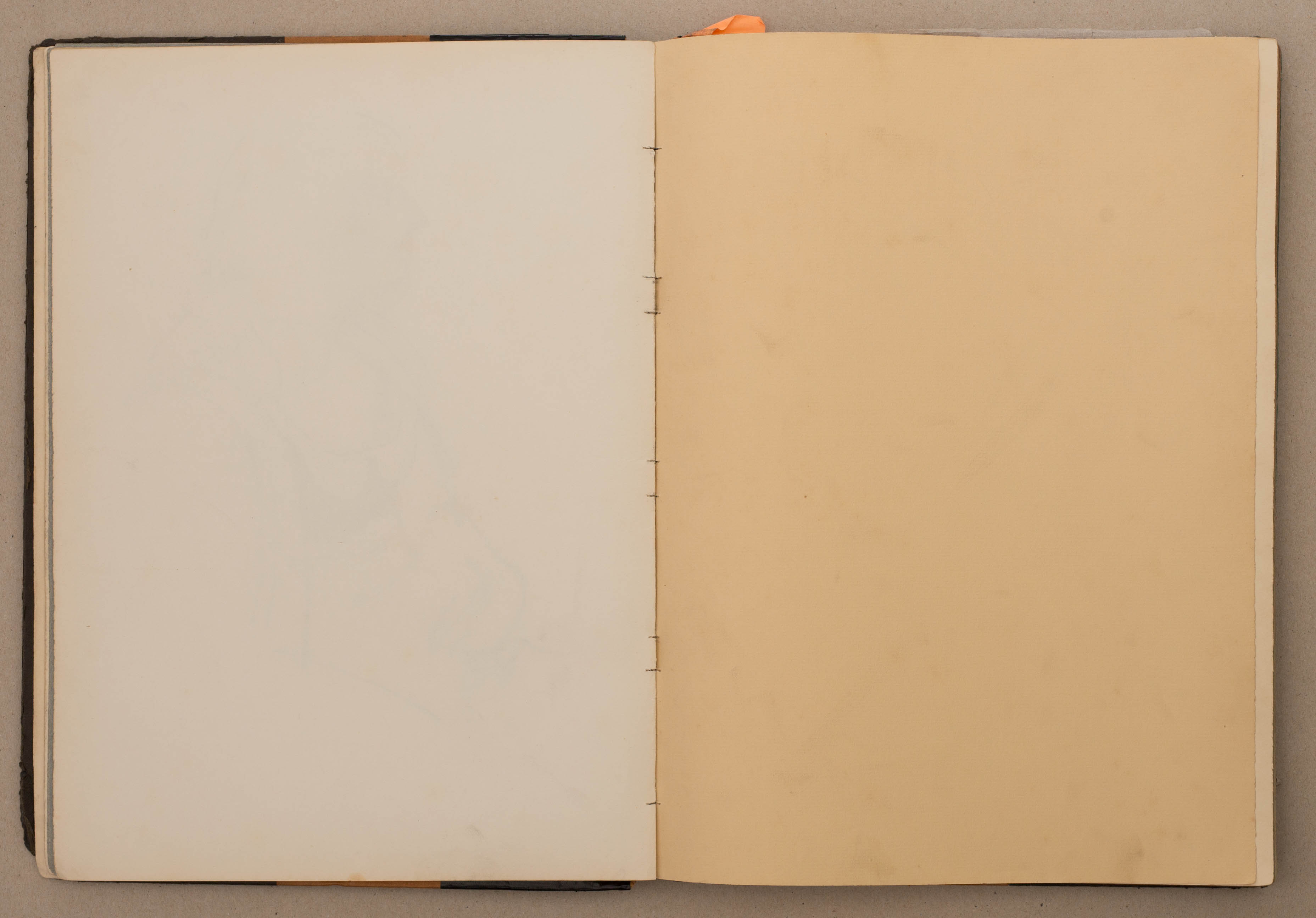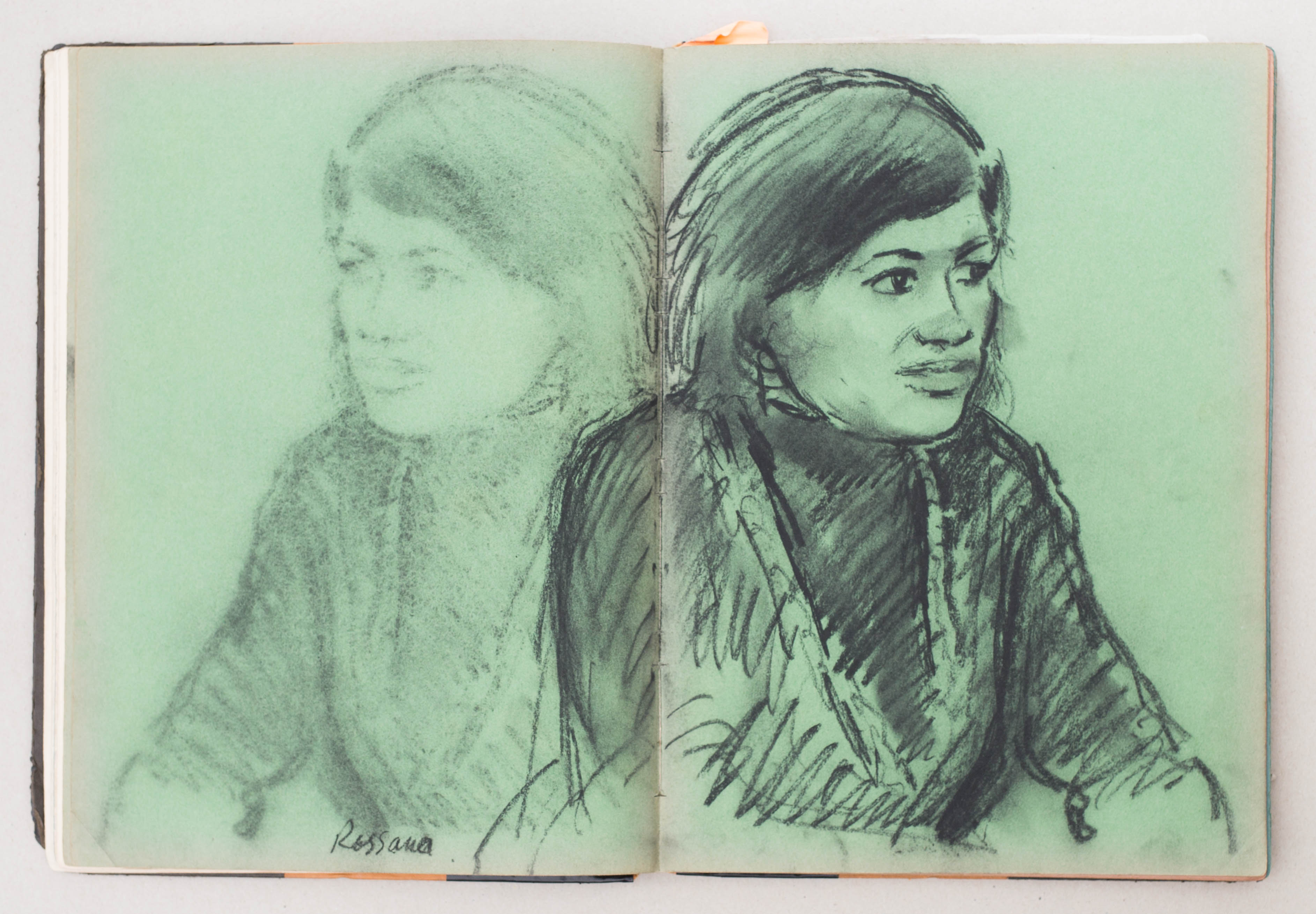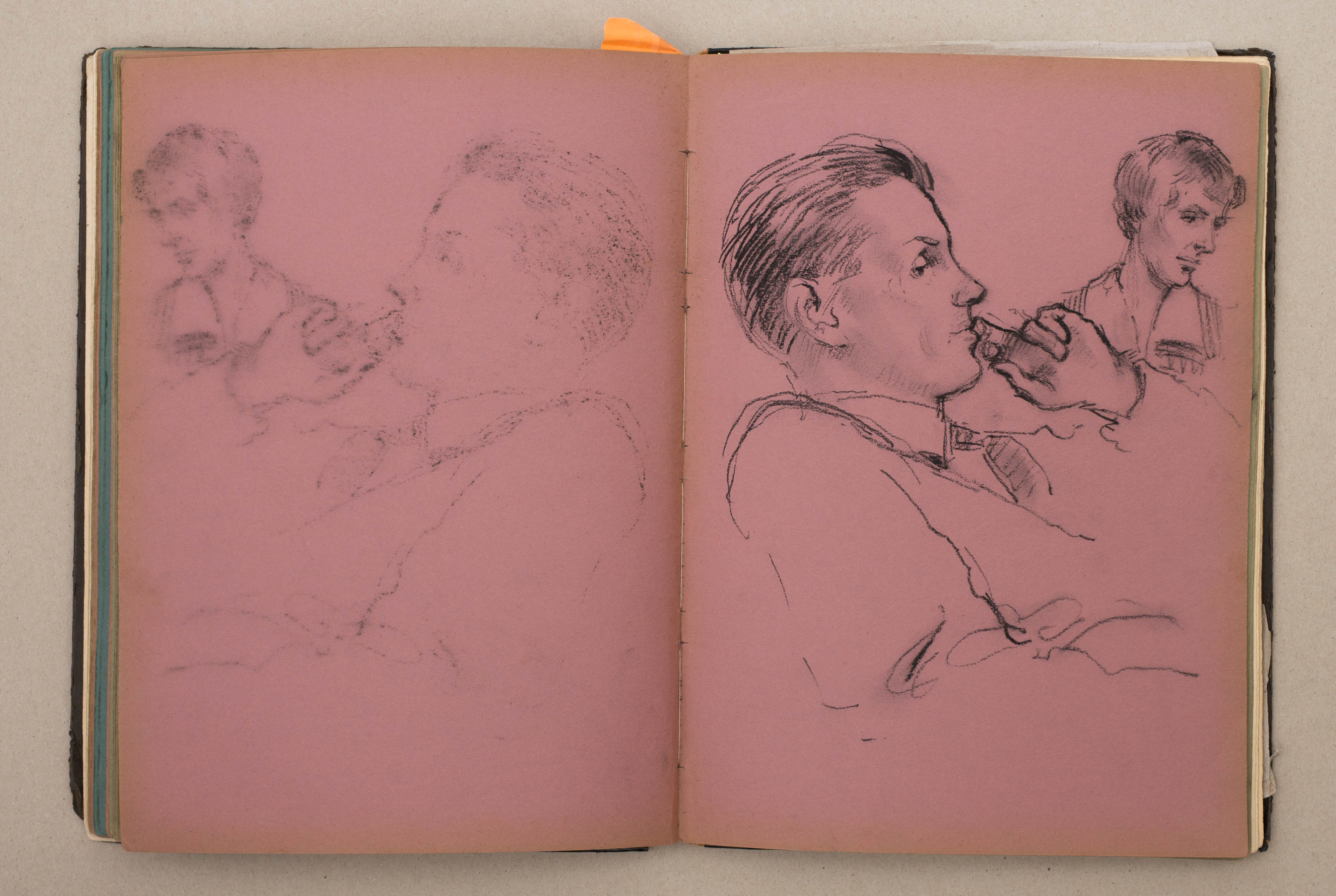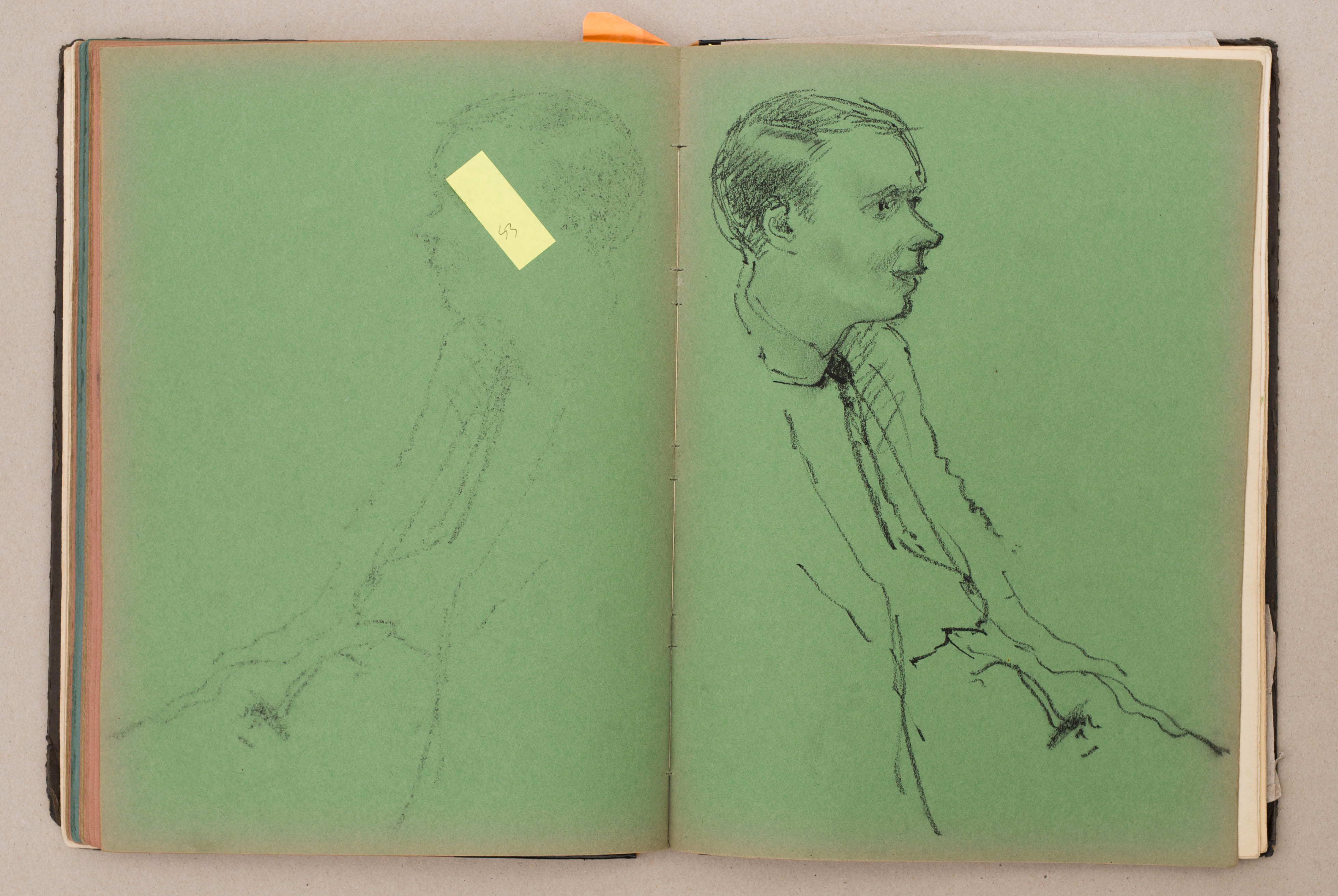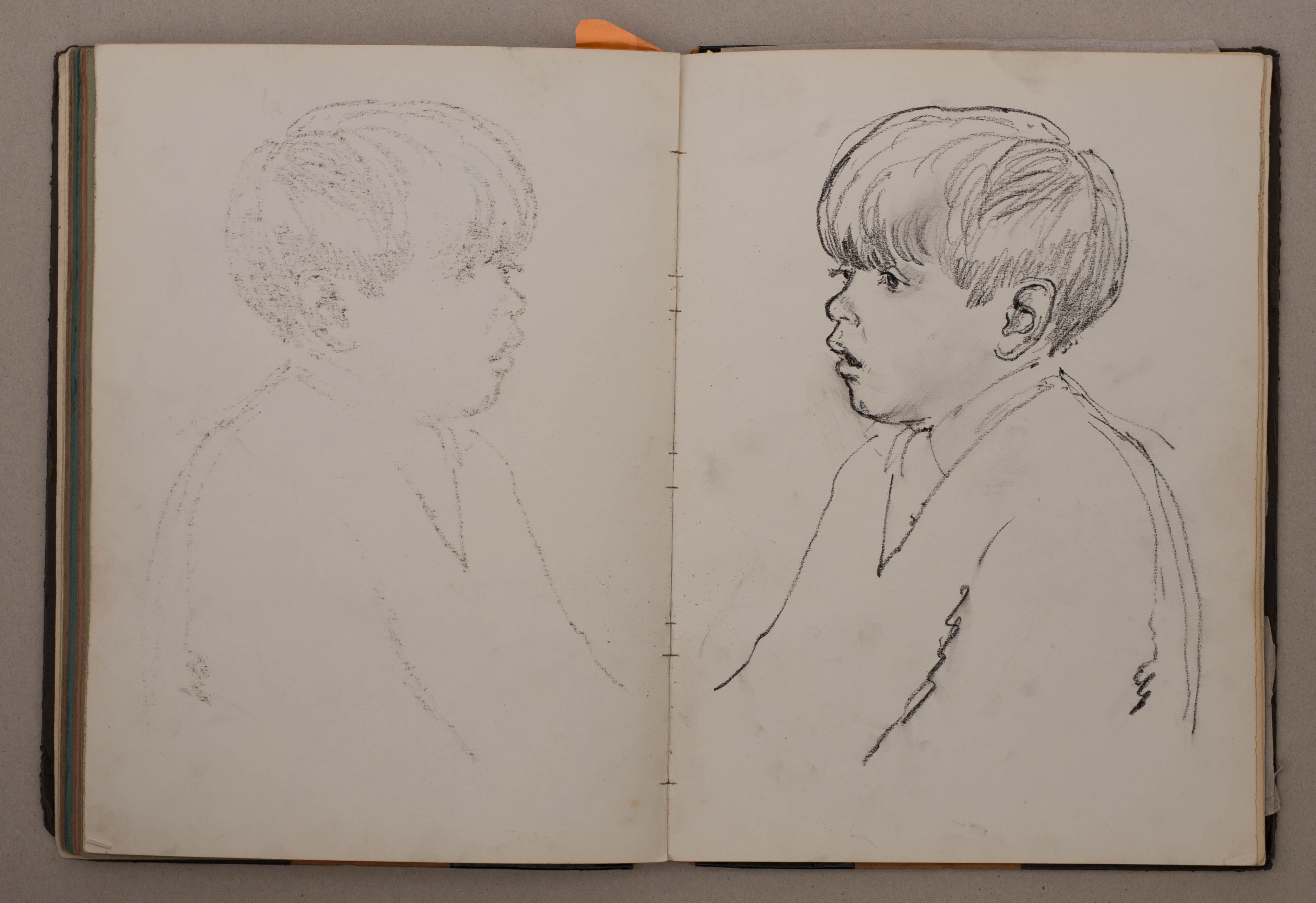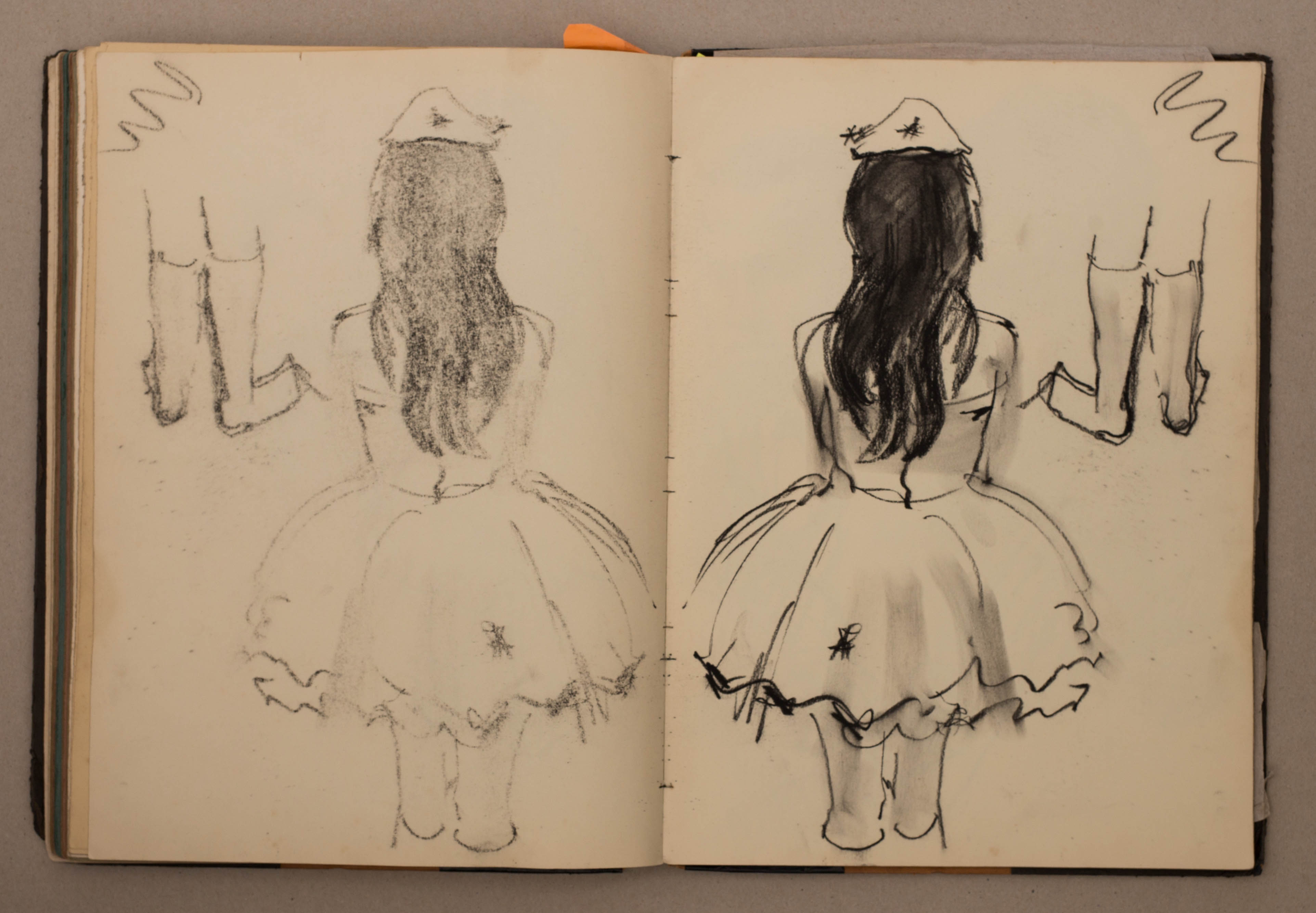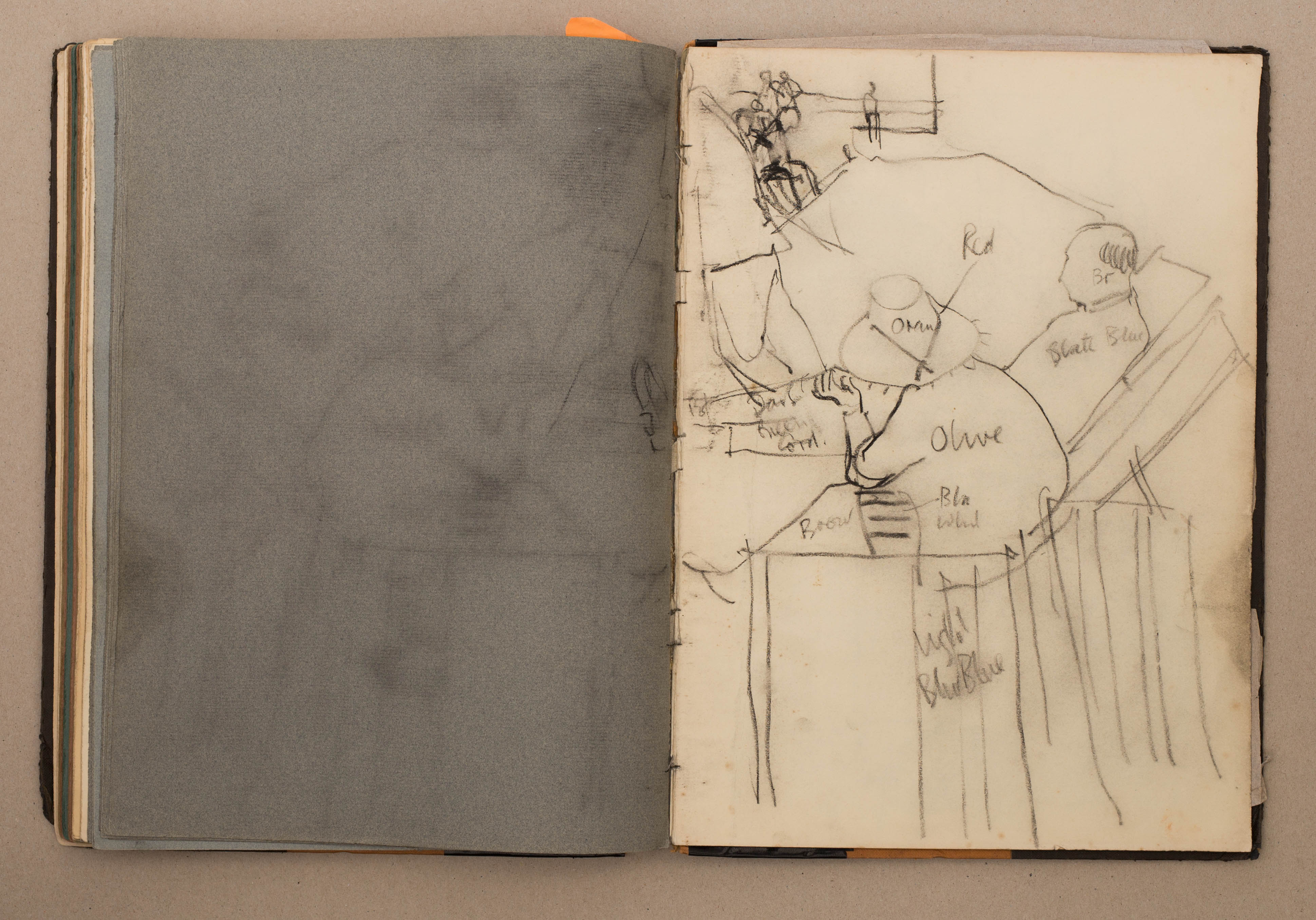 ---
Christopher Alexander Sketchbook, c. 1966
Portrait sketchbook with work in charcoal, ink, pencil and conté; handbound with duct tape spine repair
30 x 23 cm (11.8 x 9 in.)
Licensed under CC BY-NC 4.0

...



Christopher would have been 40 years old and already teaching for 14 years at the Thanet School of Art/Hilderstone when he was using this sketchbook. It is filled with striking portraits of individuals mostly drawn using charcoal or conté pencil. The handmade book is made up of a variety of coloured pages including green, pink, orange and grey.

It seems that this book accompanied Christopher to work, as many of the drawings are portraits of individuals which we think he was able to make during his own life drawing lessons.



---