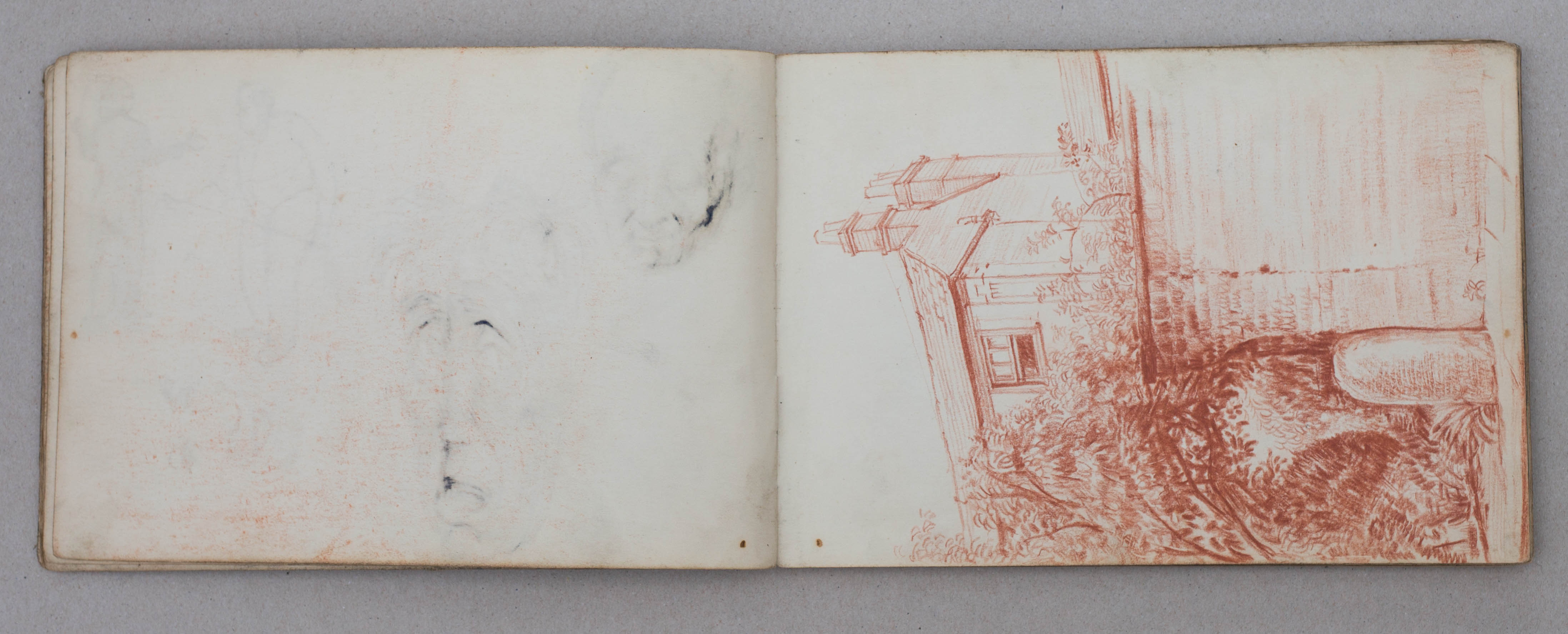 ---
Christopher Alexander "Geo. Rowney & Co., Ltd." Sketchbook, c. 1947
Landscape sketchbook with work in ink, pencil and conté
14 x 21 cm (5.5 x 8.3 in.)
Licensed under CC BY-NC 4.0

...



In 1947 Christopher was based at Hodgemoor Camp, a Polish resettlement camp just outside of Amersham, Buckinghamshire. After the war, the camp became home to hundreds of Polish servicemen and their families, who had chosen to remain in Britain rather than return to Poland, which by then had become part of the Soviet Union. Alongside the Poles, the camp also housed a number of their wartime comrades, including Christopher, who had served with the Royal Army Medical Corps beside the 3rd Polish Carpathian Regiment.

That being said, in this sketchbook there is very little which explicitly depicts life at Hodgemoor Camp. There are numerous portraits of men, both young and old, but the only visible military uniforms are on pages 13 and 17. As with the 1946 sketchbook, Christopher's gaze seems to be constantly shifting, taking inspiration from a variety of sources. The pages are often busy, containing multiple ideas and styles, generally using ink. But what is notable about this sketchbook is that it shows the increasingly close relationship between Christopher's art and everyday life. Indeed, he is as comfortable depicting traditional landscapes and rural scenes (pages 9 & 23) as he is a crowded bar (page 21), or a queue in a fish & chip shop (page 43).




---