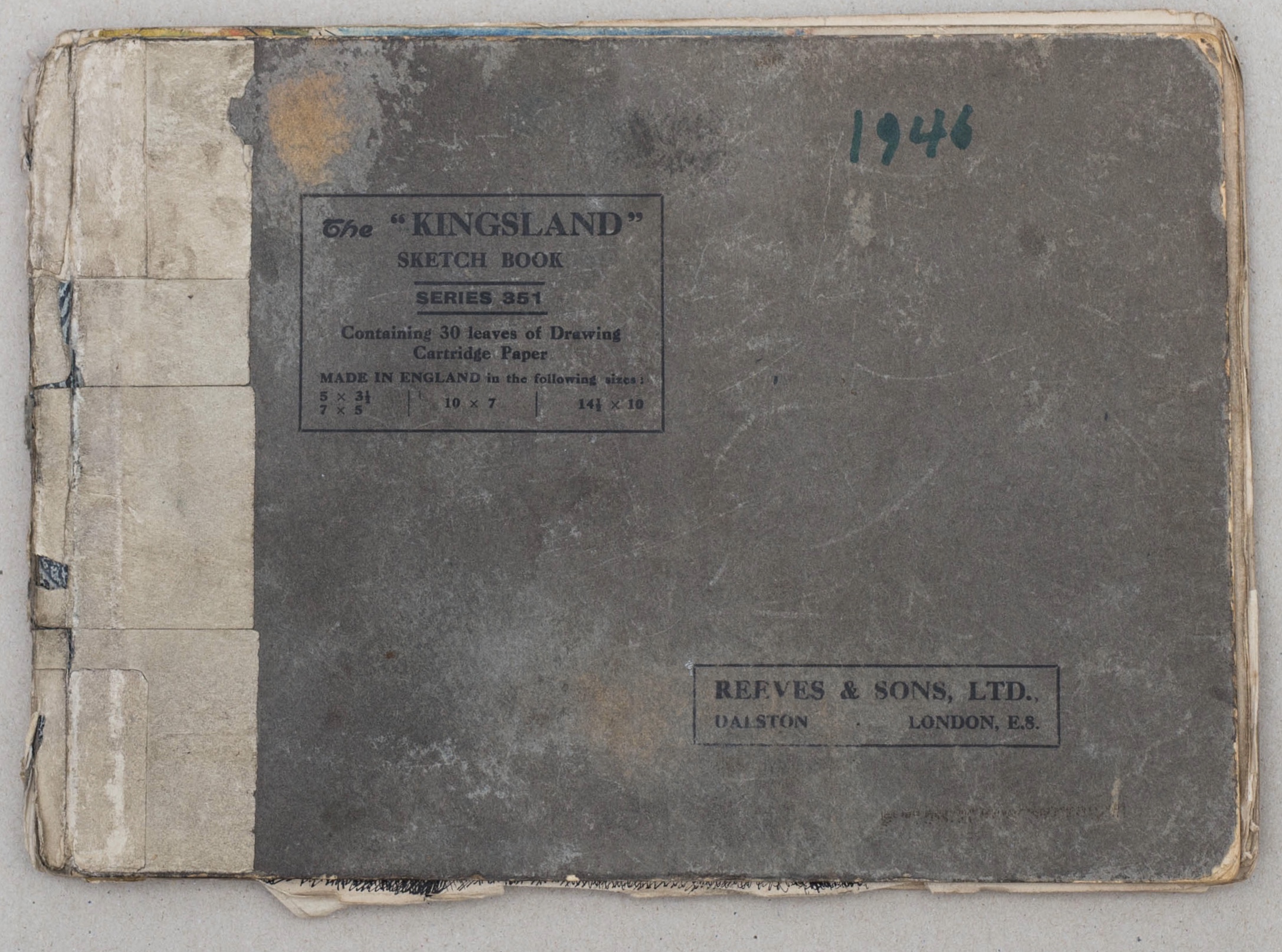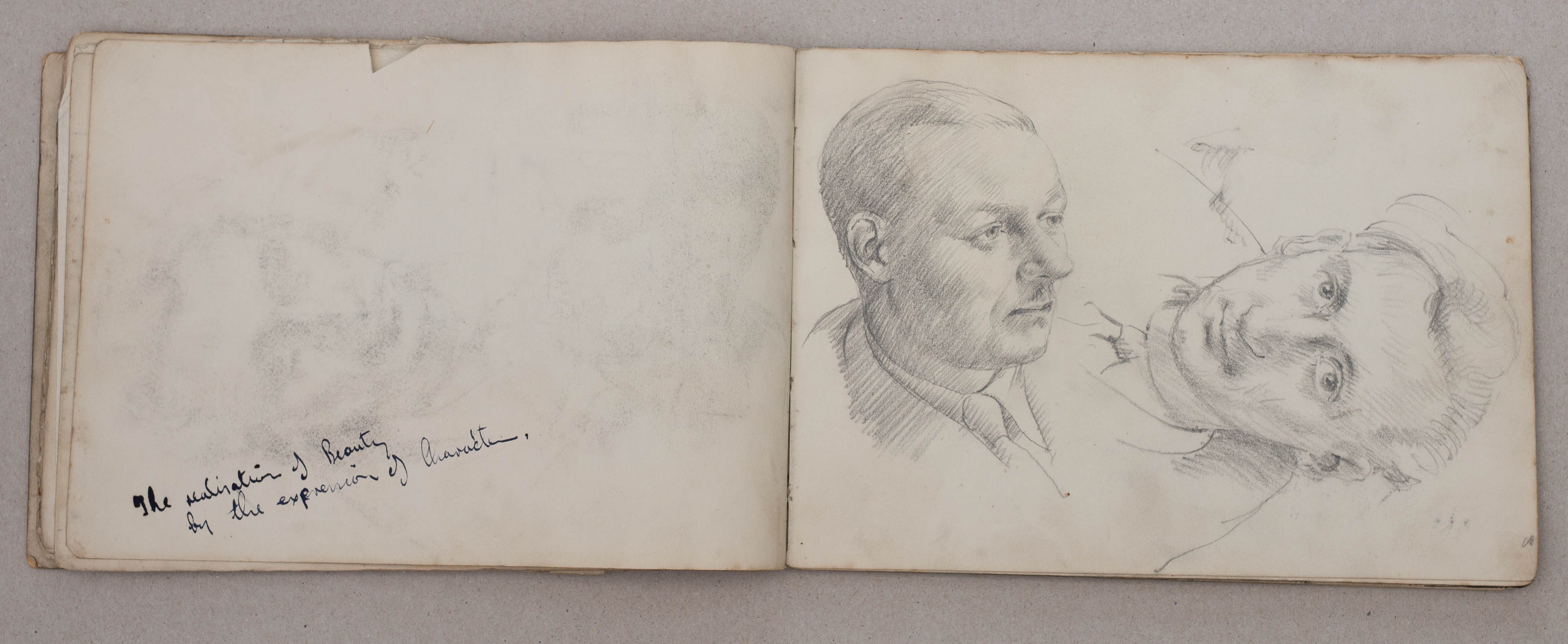 ---
Christopher Alexander "Kingsland" Sketchbook, c. 1946
Landscape sketchbook with work in watercolour, ink, pencil and conté
25.4 x 17.8 cm (10 x 7 in.)
Licensed under CC BY-NC 4.0

...



Christopher would have been around 20 years old when he was using this sketchbook. A pencil inscription on the final page makes reference to "First House, Seer Green," which seems to locate him in the village of Seer Green, Buckinghamshire. This would make sense, as we know from the address given on the first page of the

1947 sketchbook

that Christopher was then based at the nearby Hodgemoor Polish Camp.

According to local legend–and Wikipedia–the 'seer' in Seer Green is a reference to Merlin, who is said to have been consulted by locals as he passed through the village on his journeys to and from Camelot. This myth may have informed the short poem on the rear inside cover, in which Christopher describes 'days of yore,' when 'Brave knights rode out and braved / Great ogres, giants, dragonfire.'

Certainly the work in this sketchbook seems to be influenced more by fiction and fantasy than it does real life. The most striking pages share elements of caricature and cartoon, employing black ink and bold, heavy marks to create a host of rather unreal looking characters. But there are some notable exceptions, especially on pages 21 and 23, where Christopher's versatility and talent for portraiture are most apparent. These drawings give the clearest indication of the direction that his later sketchbook work would take, and perhaps mark the beginning of his own "quest", to realise 'Beauty / By the expression of Character' (page 28).



---